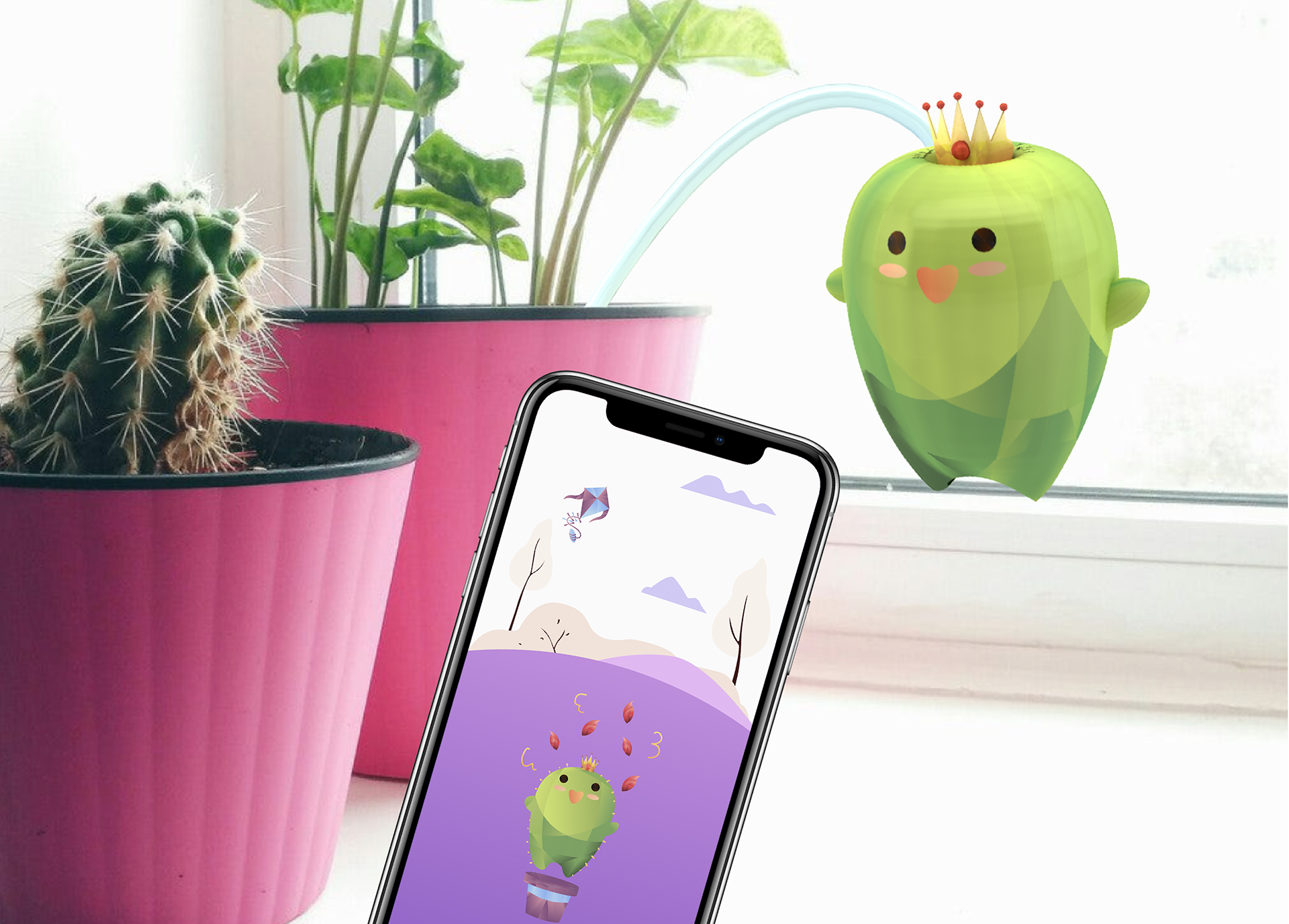 A beginning gardener who has failed to raise a plant might be disappointed and stop trying. Not understanding their plants' language and forgetting to water it made them into "plant killers".  Ezra's Gardening Friends is a kit that contains an interactive water pot and an application that helps automatically water plants with a regular amount of water at designated time intervals. Ezra is a characterization of the plant to promote better understanding between users and plants.
Inspired by the Stenocara beetle, I found nanocoating to be the most suitable material to create an auto watering flowerpot. With super-hydrophobicity, the pot can get the water needed for the plants from the humidity in the air. I also used an Arduino to make it interactive with the application.
Tool
: Photoshop, Illustrator, Wacom intuos, Cinema 4D, Arduino   
Category
: Interaction Design/ Product Design/ Material Experiment/ Programming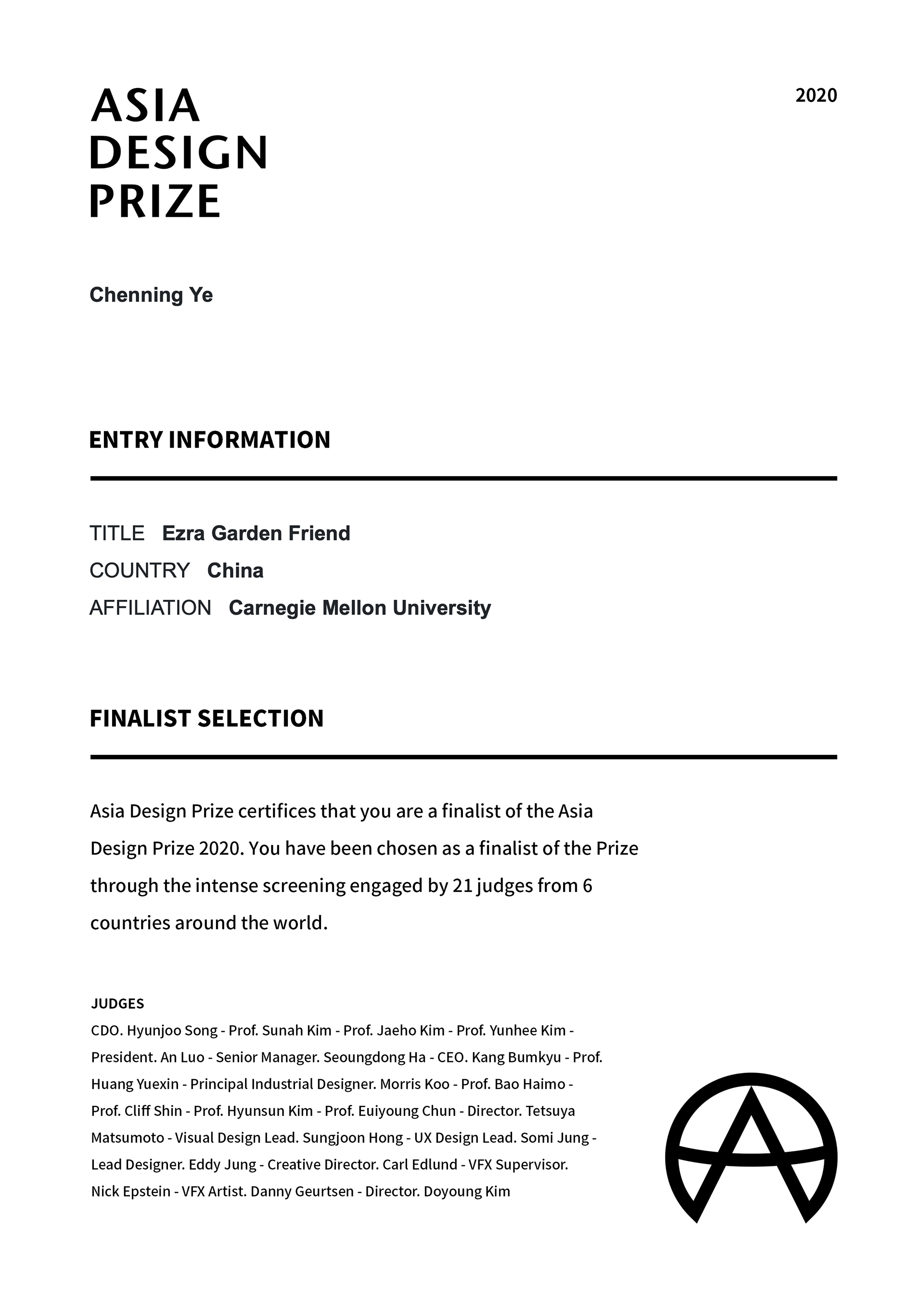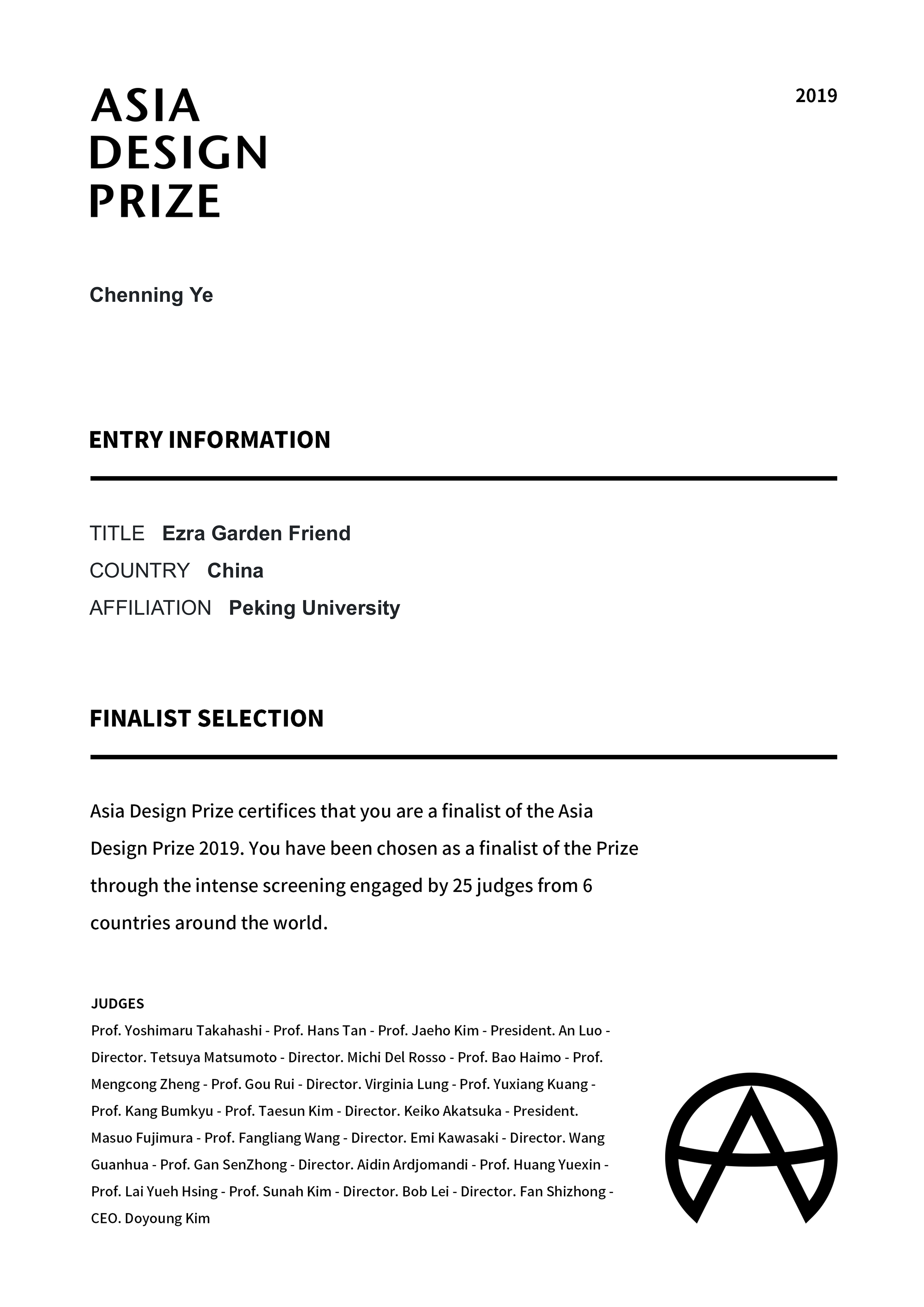 Ezra is your gardening friend who can collect water from the humidity in the air and do auto watering to your plants. How does it work?